Welcome to Allegiance PWDs

Meet our Puppy Socialization Crew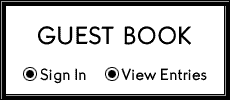 Our family is blessed with 6 children.  We have 3 children still at home ages; 16, 14 and 12 years old.  They are fabulous and very involved in the raising and socializing of the puppies.  Our children are also involved in showing dogs and working with them as they grow.  You can see from the photos below our babies get a phenomenal start and are always well prepared to make the transition into their forever families.

This site is designed by Amy Lane - Copyright 2009  

The contents of this site are not to be duplicated, copied or reproduced without written consent from Amy Lane / Allegiance PWDs

Allegiance PWDs is located in Fairview, TN just south of Nashville. 

OLDER FEMALE AVAILABLE - We have a 1.5 year old, curly, black, female PWD that is looking for a pet home with special circumstances.  Jenga is looking for a home that is within a reasonable driving distance to the Nashville area.  She is a finished AKC Champion and I would like to have her back for breedings over time.  Jenga will need an active home, must have a fenced in yard NO EXCEPTIONS, looking for one adult to be home part time or full time in the home.  She will need training in obedience and house manners when she arrives as a tune up.  Jenga is loving, playful, super friendly, gets along well with other dogs and enjoys children.  She needs a home with patients and time to commit to integrating her into our home over time not overnight. If you may be interested please email or call us to discuss.  You can see photos of Jenga under OUR PWDs and click on her photo.  There is an adoption fee.