Welcome to Allegiance PWDs

Meet our Puppy Socialization Crew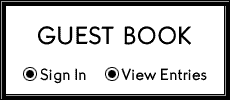 NEWS and UPDATES 

ALL news and updates are posted as they happen on our 

FACEBOOK Group - Allegiance Pwds

Also find us on INSTAGRAM at @allegiancepwds

Our family is blessed with 6 children.  We have 3 children still at home ages; 17, 15 and 13 years old.  They are fabulous and very involved in the raising and socializing of the puppies.  Our children are also involved in showing dogs and working with them as they grow.  You can see from the photos below our babies get a phenomenal start and are always well prepared to make the transition into their forever families.

This site is designed by Amy Lane - Copyright 2009  

The contents of this site are not to be duplicated, copied or reproduced without written consent from Amy Lane / Allegiance PWDs

Allegiance PWDs has relocated to the Bowling Green, KY area September 21, 2019.  Our new city is Woodburn, KY

We are planning a couple breedings for late  2019.  Please inquire via email, phone or Facebook.  We are accepting applications at this time.