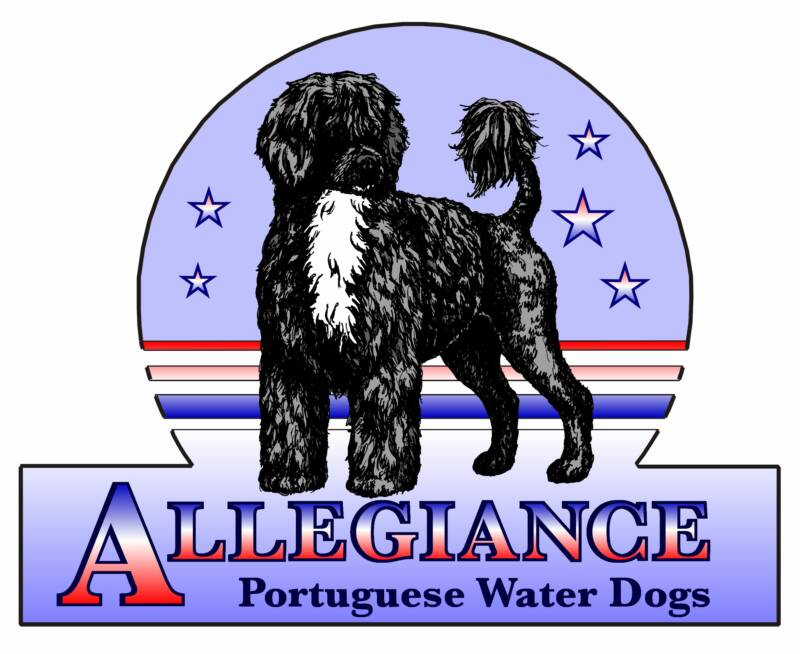 Henry's Stats and Health

OFA HIPS:

EXCELLENT

OFA ELBOWS:

NORMAL

GM-1:  Normal

OPTIGEN:  Normal

CERF:

Normal CERF 2000

JDCM:

1-1/Probable Normal

Henry was 22" tall and 65 pounds

Date of birth:  2/23/1996

Date of Death:  6/12/2010


Ch. Pouch Coves Royal Slipper

"Slipper"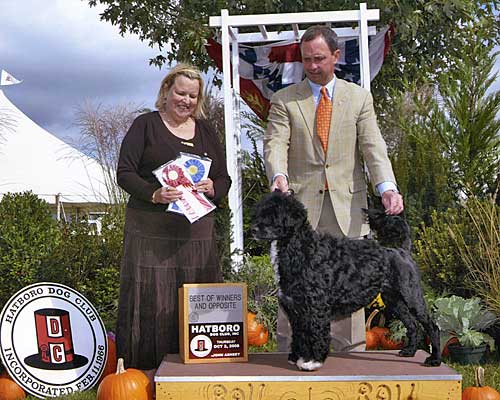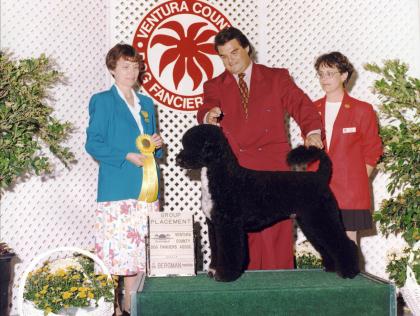 Ch. Benhil's Stillwater Polo

"Henry"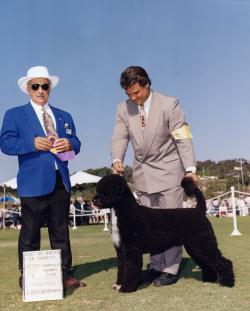 Sire:  Ch. Benhil's Stillwater Polo

Sire:  Ch.  Anacoves La Primera Samba CDX

Dam: Ch. Benhil's Half Note

Sire: Eng. Ch. Cartmel Sea Goblet

Sire: Ch. White Cap Capitao Do Monab CD

Dam: Ch. Camerell's Delta Dawn CD

Sire: Ch. Le-Hi's Madeira Lancer

Dam: Ch. Misty Meadow Miriah of Benhil CD

Dam: Ch. Pouch Cove's Royal Slipper

Sire:  MBIS Ch. Pouch Cove's Monkey See Monkey Do

Sire: Ch. Pouch Cove's Patriot

Dam: Ch. Akire Supa Chunky Monkey

Getting to know Henry

Henry was a fantastic PWD who passed away on June 12, 2010.  This breeding was made possible by frozen semen from the year 2000.  Henry was a special dog and we felt was the perfect mate for Slipper with his size, temperament, and overall appearance.  Henry was owned by Claudia Rustin and here is what those who loved Henry had to say about him.

According to his handler Martin Cabral, Henry loved to be in the ring, he was a real showman. Martin liked him so much he would keep him in the hotel room with him and not out in the truck with the other dogs.

Henry was a very mellow,laid back little person, if all the other dogs in our neighborhood barked, he could care less.

He loved to eat and loved going to work with Daryl (my husband almost everyday). I got very sick and was in bed for almost 6 weeks, he stayed by my side the entire time and was a true companion, just a great little lover boy. He was very sweet, loved kids and any stuff animal I gave him he would hold it tenderly in his mouth and never chew it up :).

Henry had a solid body and was built proportionally, he had a beautiful stance, His coat was excellent, very black!! He had very little grey even as he got older.

Overall, anyone who met Henry fell in love with him and his personality immediately.

Slipper is a 2 year old PWD that is also spirited in nature, very well muscled, excellent bone and substance, a tremendous headpiece,  and a great temperament.  Slipper is also a dog that wants to please and loves her family.  Slipper is out of the Multiple Best In Show Ch. Pouch Cove's Monkey See Monkey Do "Digit" and beautiful English import Cartmel Sea Beauty "Bess".  Click the button above to see more photos, health clearances and pedigree on Slipper.

SLIPPER X HENRY PUPPY PEDIGREE

all names in red are Champions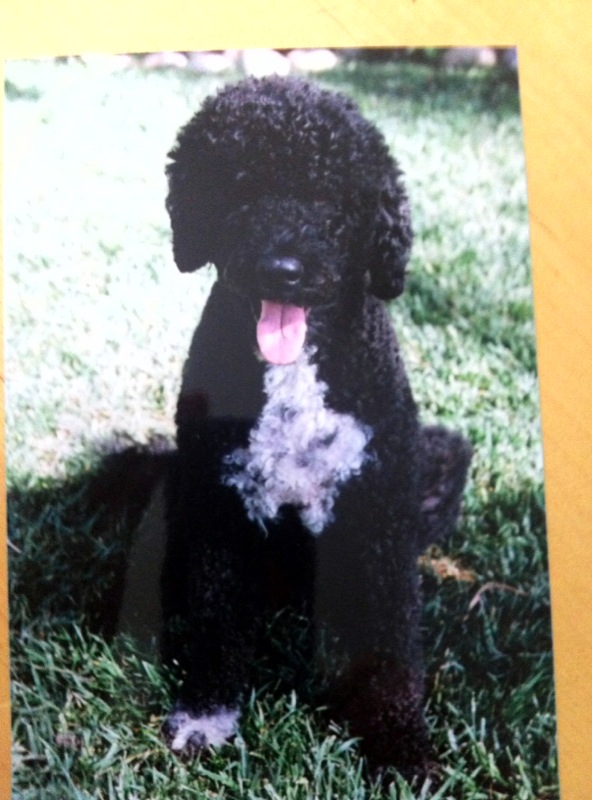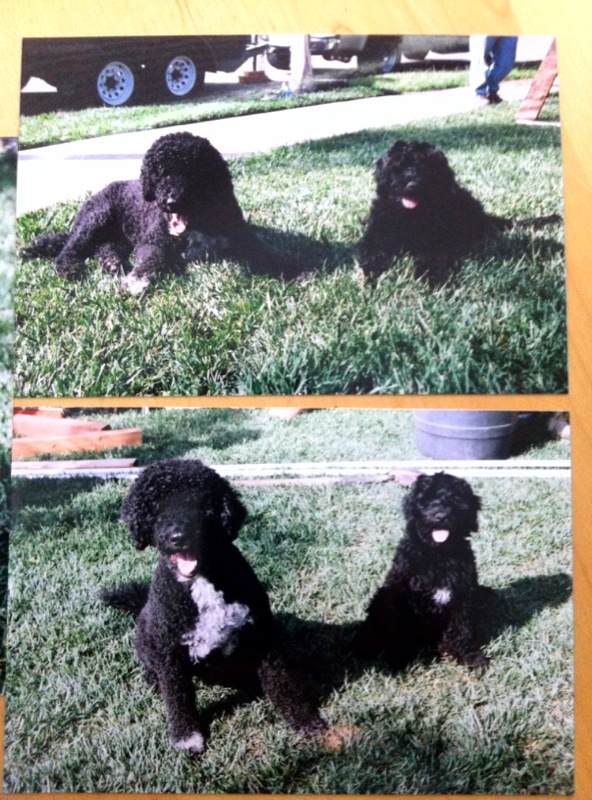 Meet the Slipper x Henry puppies!!!!

Click each link below to take you to their photos.  You don't need Facebook to view the photos.

3 DAYS OLD

http://www.facebook.com/media/set/?set=a.3739646366330.2159148.1131286848&type=3&l=da7cf47b73

ONE WEEK OLD

http://www.facebook.com/media/set/?set=a.3762048246363.2159738.1131286848&type=3&l=dc4233e240

TWO WEEKS OLD

http://www.facebook.com/media/set/?set=a.3785936443553.2160345.1131286848&type=3&l=bdb790746f

THREE WEEKS OLD

http://www.facebook.com/media/set/?set=a.3815781189653.2161050.1131286848&type=3&l=c39fa31b04

FOUR WEEKS OLD

http://www.facebook.com/media/set/?set=a.3850014645468.2161794.1131286848&type=1&l=a152473e49